What is The Purpose of Title Search?
This blog describes about the purpose of title search and it's uses. When there arises a need for title search services, you can approach SKP title services.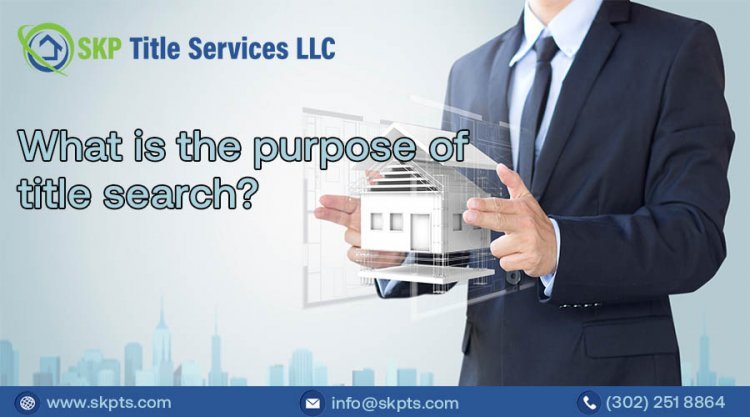 Title Search Services
We are providing tile search for almost 10 yrs. We proudly present our self as leading "title Search Company" who works with "Transparency" "Integrity" and "Reliability". We produce a quick title report of property to the customers. Of course, it can be achieved only because of our well trained searchers who are skilled with relevant experience.
Title Search: Title search services is the process of checking the legal owner of the property. While doing title search few of the property documents will be verified likes deeds, mortgages, affidavits, Liens etc.
Let's see what we do in Title search:
Legal Ownership of the property- "Current ownership "if the current seller has strong and salable rights. "Chain of tile", which means we check for first owner of the property up to last owner.
We also check for the documents over last 30 to 50 years that are related to the property whether there are any "Claims" made by third party," Disputes" and pending "Judgments".
Liens- "loans and tax dues", like any pending mortgages, any loans against the property, Property taxes are overdue.
Be it a Title Search services, Tax Search Services or a title plant indexing services, SKPTS is the most promising company to get all your requirements done immediately with no delay. Then for what you're waiting for? Step into SKPTS immediately!